Publishing your tour in the GuidiGO web app
To make your tour available on the web via GuidiGO... you don't have to do anything! All the tours published in GuidiGO Studio are automatically available in our web app.
Visitors can thus access your tour in one click, without having to sign up or download the mobile app.
Here is how to find the URL (web address) of your tour.
From GuidiGO website
Visit www.guidigo.com, and search for your tour (it will be visible only if you set its status to Public).
Copy the address in the URL bar to share it with your visitors.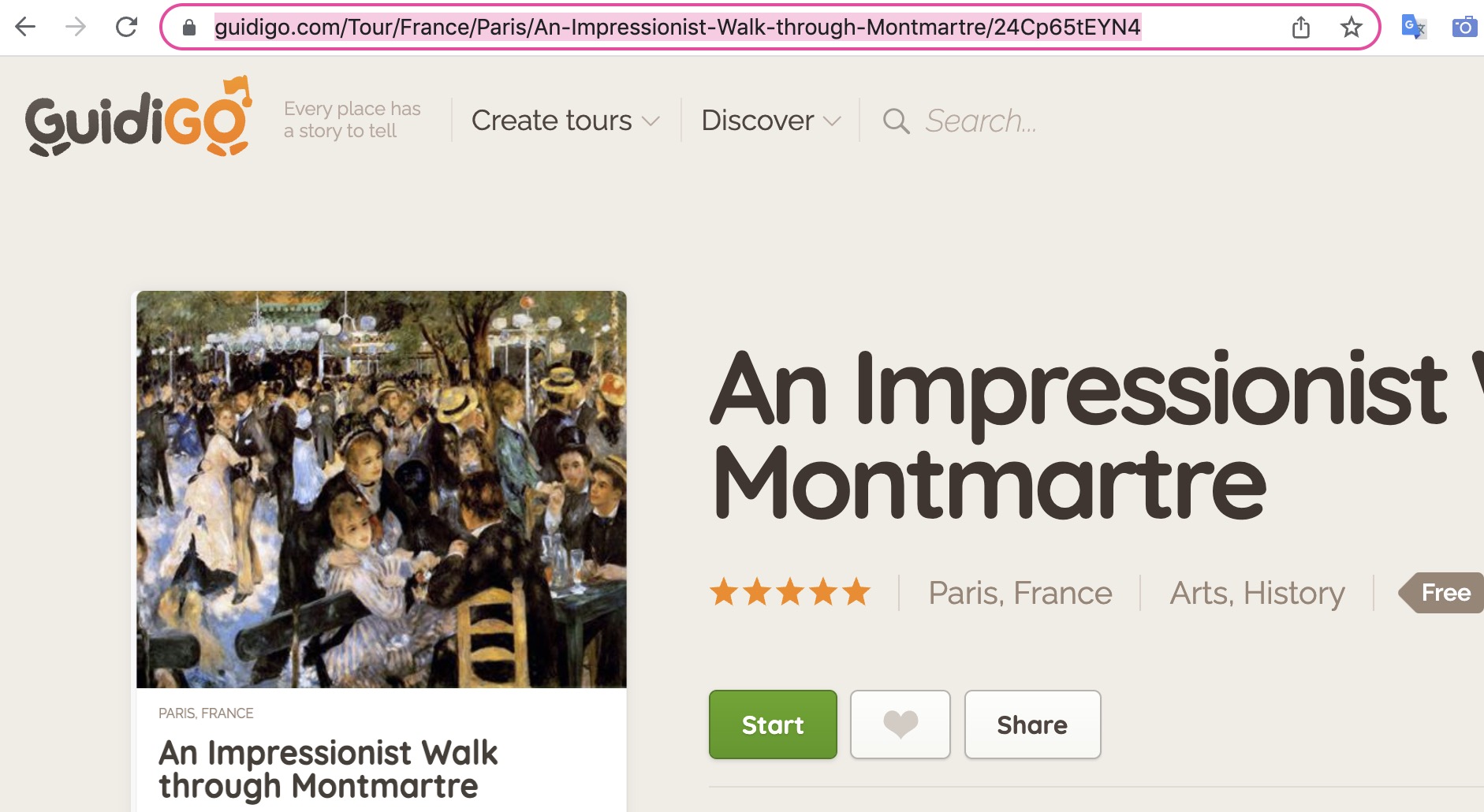 Click the Share button to share your tour on social media.
From GuidiGO Studio
Head to the 5. Publish tab.
Your tour URL will be generated as soon as you publish the tour in Public or Private mode.

Learn about the benefits and best uses of the GuidiGO web app
here
.
Through a QR Code
This feature allows you to attach the QR code of a stop to the label of an artwork in a museum or to the signpost of a step along a marked trail.
In GuidiGO Studio, go to the 5. Publish tab of your tour.
Click on the QR Codes icon to the right of the tour name (this icon appears once the tour is published).
A zip file will be automatically downloaded to your computer. It includes:

a QR code named "00_tour-name" that links to your tour's presentation page. Note: This code only works if your tour is published with the PUBLIC status.
a QR code for each stop of your tour (01_, 02_, etc.) that directly links to the stop within the GuidiGO web app.
---
---